Heritage

Since our incorporation in 1930 HMG Paints has been a family business. Generations of families have worked through the business and grown up together passing on their knowledge, expertise and passion to future generations. Whilst of course excellent paints and surface coatings are the lifeblood of our success, we believe that there is much more to it than that.
We believe that business based on trust, decency and exceptional service forms long term partnerships and friendships that last. In the early years this was how we grew our business from a tiny room with only three people and a vision, to become the UK's largest independent paint manufacturer with outlets across the UK and world.

As we've grown we have never forgotten our roots and the emphasis on working alongside our customers to create the very best individual service and tailored solutions for them. Whether our paint is used on a car or coach, an aircraft or a boat, a kitchen door or a doll's house, to us it is above all 'our paint' and we are exceptionally proud of it.
With that pride, comes a responsibility and a genuine care of the products we make. HMG have a broad spectrum of knowledge and expertise with a portfolio including wet paint, powder coatings and aerosols covering virtually every type of surface imaginable. Backed by our extensive experience in developing pioneering coatings for a myriad of industries including; industrial, specialist industrial, automotive, commercial vehicle, defence, aerospace, wood finish, arts & craft, marine and rail, we have a drive to set the standards for the industry not just meet them.
It's impossible to tell you absolutely everything about us in a small space. However see our accreditations and careers pages for more information about working with HMG.
We're extremly proud be a UK Paint Manufacturer and honoured to have won the Family Business of the Year from Family Business United along with the 2019 Manchester Evening News Business of the Year Award.
Mission Statement
"To supply coatings that protect and enhance. Bought by customers who want to use it, produced by staff that want to make it and doing so in a sustainable, innovative and fair manner"
HMG Facts and Stats
A few facts and stats about HMG Paints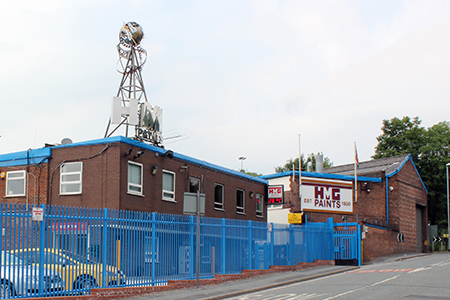 1
The UK's Largest Independent Paint Manufacturer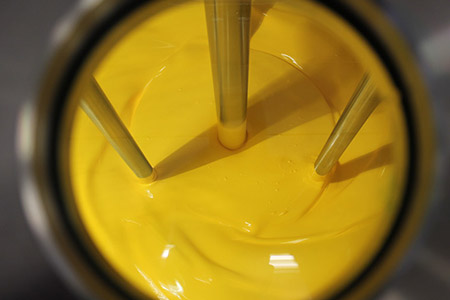 3,000,000+
Litres of paint produced in a year.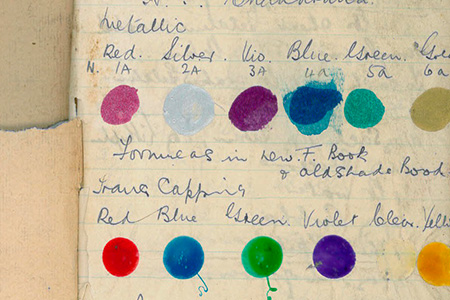 200,000+
Colours in our colour library and archive.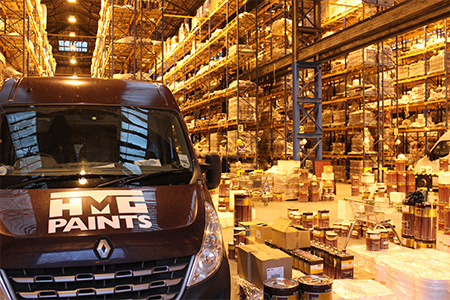 2,000,000
Miles of deliveries made in a year.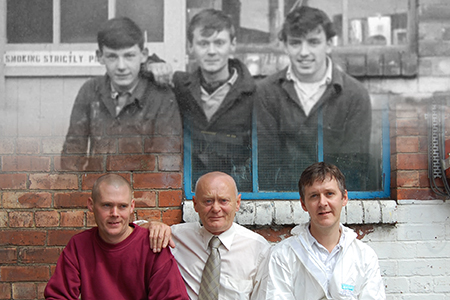 60
Second generation families working at HMG Paints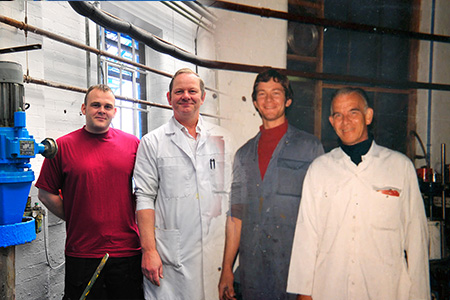 13
Third & Fourth generation families working at HMG Paints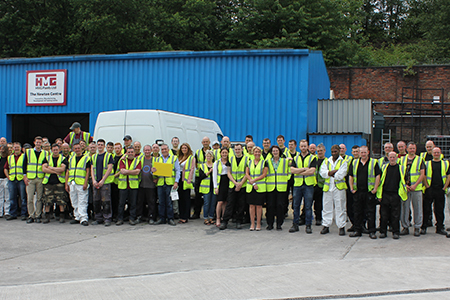 40%
Of staff have at least one family member in the business.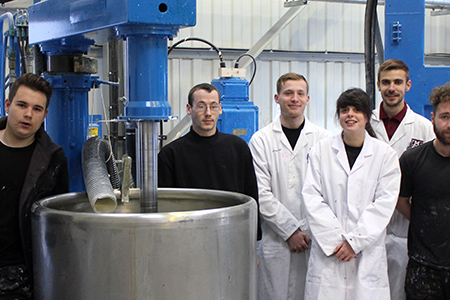 16
Apprentices currently working at HMG.