Heritage

Since our incorporation in 1930 HMG Paints has been a family business. Generations of families have worked through the business and grown up together passing on their knowledge, expertise and passion to future generations. Whilst of course excellent paints and surface coatings are the lifeblood of our success, we believe that there is much more to it than that.
We believe that business based on trust, decency and exceptional service forms long term partnerships and friendships that last. In the early years this was how we grew our business from a tiny room with only three people and a vision, to become the UK's largest independent paint manufacturer with outlets across the UK and world.

As we've grown we have never forgotten our roots and the emphasis on working alongside our customers to create the very best individual service and tailored solutions for them. Whether our paint is used on a car or coach, an aircraft or a boat, a kitchen door or a doll's house, to us it is above all 'our paint' and we are exceptionally proud of it.
With that pride, comes a responsibility and a genuine care of the products we make. HMG have a broad spectrum of knowledge and expertise with a portfolio including wet paint, powder coatings and aerosols covering virtually every type of surface imaginable. Backed by our extensive experience in developing pioneering coatings for a myriad of industries including; industrial, specialist industrial, automotive, commercial vehicle, defence, aerospace, wood finish, arts & craft, marine and rail, we have a drive to set the standards for the industry not just meet them.
It's impossible to tell you absolutely everything about us in a small space. However see our accreditations and careers pages for more information about working with HMG.
Mission Statement
"To supply coatings that protect and enhance. Bought by customers who want to use it, produced by staff that want to make it and doing so in a sustainable, innovative and fair manner"
HMG Facts and Stats
A few facts and stats about HMG Paints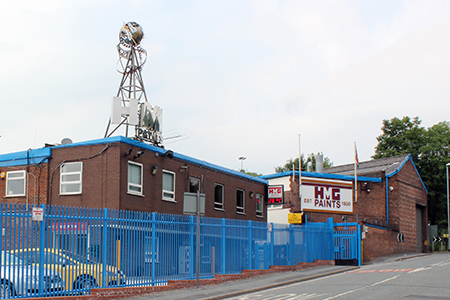 1
The UK's Largest Independent Paint Manufacturer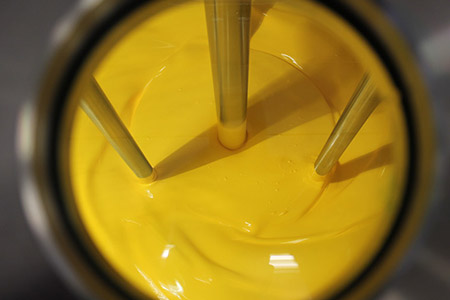 3,000,000+
Litres of paint produced in a year.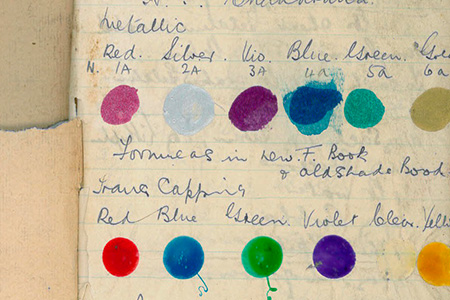 200,000+
Colours in our colour library and archive.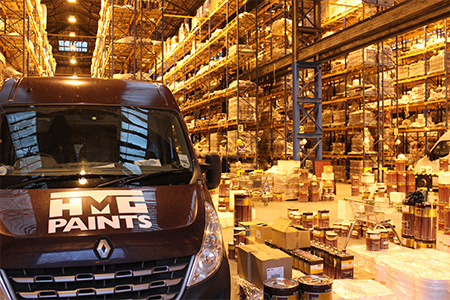 2,000,000
Miles of deliveries made in a year.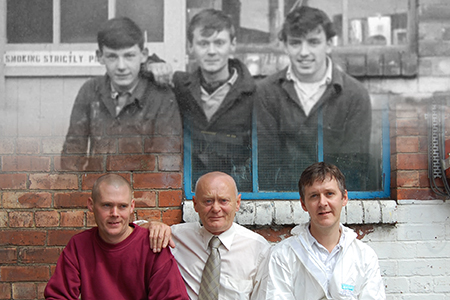 60
Second generation families working at HMG Paints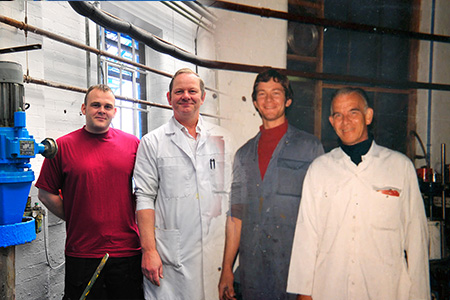 13
Third & Fourth generation families working at HMG Paints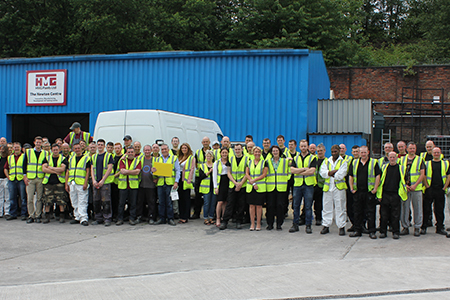 40%
Of staff have at least one family member in the business.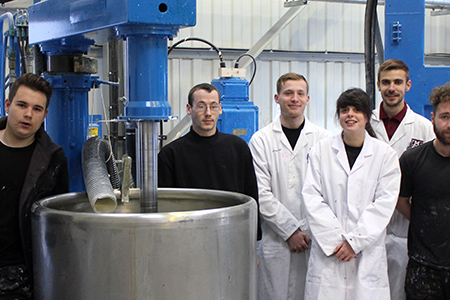 16
Apprentices currently working at HMG.
"We have survived - prospered is maybe a better word - because we provide quality products. But more than that it's because this company is its people. We are bound together with a common purpose."
- John Falder - Managing
The Dreadnowt
We see numerous social media posts and also get asked on a weekly basis why is there a submarine in Manchester? Well here's the story of our Dreadnowt.

Originally sculpted from mild steel by Manchester artist Jonathan Woolfenden and embedded in ten tons of concrete, this distinctive example of public art is entitled 'Dreadnowt', a pun & local dialect take on the Dreadnought-class battleship, which translates as 'Fear Nothing' and is part of HMG's informal patronage of the creative arts.
HMG's sculpture was installed 20 years ago and is a familiar landmark in the Collyhurst area of Manchester. The sculpture is a massive 25ft high, upended submarine seemingly emerging from the ground, was formed in the Arches at the bottom of Collyhurst Road before a team from HMG Paints pushed it up the road to its current resting place.

It is normally presented in 'raw steel', protected from corrosion by our high performance coatings, however for special occasions it undergoes a makeover, including being decorated in a St Georges cross for World Cups, where it even appeared on Sky Sports News.
The submarine is described as an ironic piece of Jules Verne-style imagery, and symbolises 'emergence.' Since the installation of the submarine in the 1990's HMG Paints has emerged as the UK's Leading Independent Paint Manufacturer.
The Dreadnowt is pictured numerous times a month by passers by all asking the same question, and has even become one of the stops as part of the Irk Valley Tour ran by Jonathan Schofield. So next time someone mentions it or you're driving by or passing on the Metrolink you can now say you know the story of the HMG Paints Dreadnowt.
Getting in touch.
To place an order or to find out more about HMG Paints get in touch via the details below.